Madison Homebuilders builds a COMPLETE house. Below you will find our standard features and building methods included in the base pricing for our model homes. In addition to these features, every home is backed by a ten year insured structural warranty.
FOUNDATION
8" deep poured concrete footings
8 x 8 x 16 concrete block piers with continuous brick curtain wall
8 x 16 foundation vents
Footers under piers, porches and stoops
Vapor barrier in crawl space
FLOOR SYSTEM
2 x 10 floor joists or pre-engineered floor joists
Double 2 x 10 girders per plan
AdvanTech (w/ 50 year warranty) 3/4" tongue and groove floor decking - glued and nailed
Synthetic Underlayment
EXTERIOR WALLS
2 x 4 studs, 16" OC (2 x 6 studs available with an additional charge)
Double top plates on all walls
7/16" OSB Sheathing on exterior walls
7/16" OSB and/or Structural Sheathing or metal strap corner bracing
INTERIOR WALLS
2 x 4 studs, 16" OC throughout home
Double top plates on all walls
1/2 inch drywall screwed and nailed
Standard ceiling height 8', (raised, tray & cathedral ceilings available with an extra charge)
ROOF SYSTEM
2 x 4 pre-engineered truss roof system, 24" OC
7/16" OSB roof sheathing with metal clip joints
15 lb. felt cover underlayment
Architectural, fire rated, wind and algae resistant, class A fiberglass shingles with manufacturer's warranty
Ridge vents and/or gable vents per plan for continuous ventilation
Continuous, vented, front and rear soffits
Gutters & downspouts
PLUMBING
CPVC pipe or PEX water lines with PVC drain lines
50 gallon, quick recovery, energy efficient electric hot water heater
Stainless steel, double, 8" deep kitchen sink - Single lever faucets with sprayer
Molded fiberglass tubs and showers with 10 year warranty
Shower doors installed in all fiberglass shower stalls
Cultured marble tops in bathrooms and powder rooms per plan
Elongated toilets in all bathrooms
Washer/dryer hook-ups vented outside
2 outside frost-free water spigots
INSULATION
R-38, blown fiberglass ceiling insulation
R-13, fiberglass wall insulation or R-15 per local requirements
R-19, fiberglass floor insulation
Caulking to prevent air flow leaks
Continuous outside wall insulation
House wrap
Note: These R-Values are for the actual insulation only. Total home R-Values are higher once walls, roof, etc. are constructed.
HEAT & AIR
Energy efficient electric heat pump
Automatic thermostat control
Insulated air duct system
WIRING
All wiring meets or exceeds state and local codes
All copper wiring except service cable and 220 volt cable
200 amp service with circuit breakers
2 GFI outside electric outlets
Switched attic light and crawl space light
Switched lights in all walk-in closets
Front doorbell
Quality light fixture package with a variety of styles and finishes
Electric smoke detectors with battery backup per code
Carbon monoxide alarm(s) per code
Up to 4 cable and/or telephone jacks
2 Double switched ceiling fan preps
Recessed kitchen lights
EXTERIOR FINISH
Fiberglass, insulated Front Doors
Steel, insulated Side & Rear Doors
Deadbolt security locks
Base prices include vinyl siding. (Brick veneer and Hardiplank siding are available at an additional charge)
Single hung vinyl windows with Low E glass, a variety of grid options and a 10 year warranty.
Screens are included over non-fixed windows
Porches, porch rails, stoops and steps per plan and code
Vinyl soffits
Shutters on front elevation (per plan)
All decks built with pressure treated lumber
INTERIOR FINISH
Granite countertops
1/2" sheetrock slick ceilings
1/2" sheetrock walls, screwed and nailed, taped and sanded with two coats of latex paint
Colonial style trim with two coats of semi-gloss paint
Painted, picture framed windows
Large mirrors in bathrooms and powder rooms
Wide variety of color choices for 30 ounce carpet with stain guard protection and 6lb. rebond padding
No-wax vinyl floor covering in a wide variety of color choices
Crown moulding included on all kitchen cabinets
5 1/4" speed base board throughout house
APPLIANCES
Energy Star, Multi-cycle Dishwasher with NRC Certified Sani Rinse System
Appliances come in your choice of Stainless Steel, White or Black
5.3 Cubic ft. Self-cleaning Oven/Range with Digital Display, Solid Surface Ceramic Glass Cooktop & Storage Drawer
Note: Features may change and models may be substituted with those of equal or similar value based on availability.
GARAGES
 (When applicable)
Sheetrocked walls & ceilings
Additional garage trim and paint finishes available with an additional charge
Includes 16' or 8' garage door as shown on plan
WARRANTY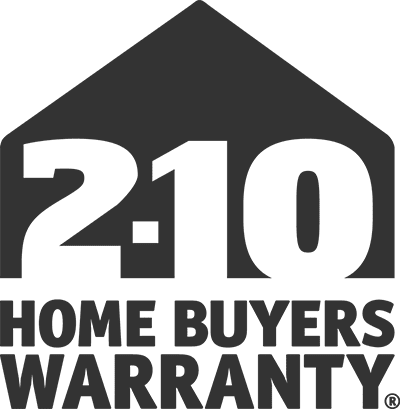 Every
Madison Homebuilders
home carries a 10-Year Home Buyers Warranty, visit
2-10.com
for more information.
=
Madison Homebuilders
Energy Efficient Materials & Products